With the advent of automation and globalization, QuickBooks is becoming the 1st choice for small businesses. QuickBooks is online accounting software that helps to take away the pain of maintaining multiple excel sheets. And by now it has taken the small to medium-size enterprise segment by storm. It enables the client to:
Track income and expenses
Send invoices and accept payments against them
Track sales and sales tax
Manage more than a thousand contractors
Capture and organize receipts
Be confident that all data is seamlessly merged and maintained in one place
Receive real-time updates and real-time collaboration with the accountant
Easily prepare financial statements and calculate taxes for annual tax return filing or similar needs
While all of this may sound a little too much, this is exactly why QuickBooks is so popular!
Manual accounting will always remain a hassle. QuickBooks frees the business owner and even the accountant from needless cumbersome file keeping. Furthermore, it is suited for different types and sizes of business as per their needs. The packages cost $8/month to $45/month. And each package can be upgraded with add-on functionality at a minimal cost. What's more, is that there are more than 60 3rd party applications that can be integrated into your books with the touch of a button. This further increases the utility of QuickBooks and acts as the cherry on top of the cake.
Businesses are moving online and E-Commerce websites even have their warehouses. Each component of the messy business f retail is being automated and simplified. QuickBooks is ideal for dropshipping business and others who want to keep their costs low. Now you don't need to have a physical office and hire a full-time accountant. You can just hire a QuickBooks accountant and use a freelancer for all your needs. For any company, every accountant has to make the same financial statements like Balance sheet, Income statement, cash flow statement etcetera. Quickbooks is so intuitive that you can just make many of these reports almost automatically.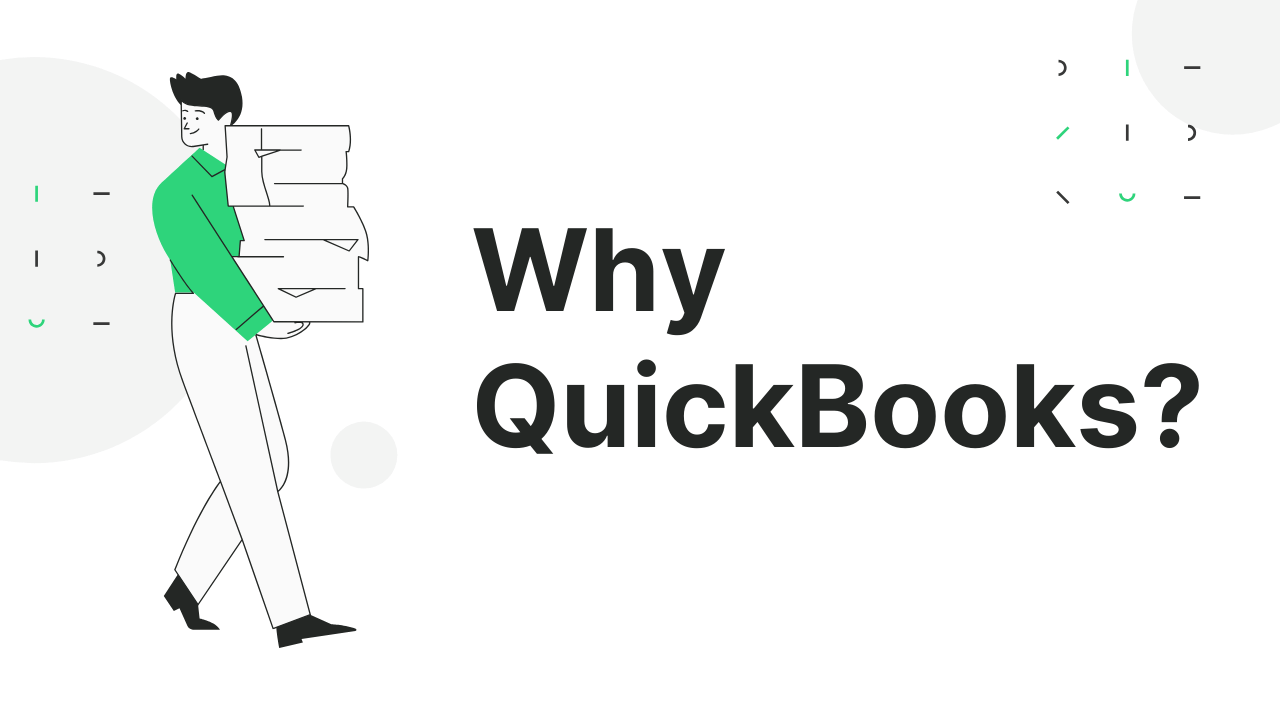 The Competitive Advantage
One aspect that must be mentioned separately is inventory management. This is one of the major advantages of using this online accounting software. Imagine a scenario where you know about your inventory and in real-time someone places an order, now the invoice is generated and processed. You also encountered 2 expenses on the same day which are an annual fee from a service provider and a one time expense. In real-time all of this data is fed into the system and the daily report shows that net profit has decreased. This results in a major increase in productivity and time saving for both accountants and business owners. Accounting firms have also praised it as a great cloud accounting platform because now they can handle more clients using the same number of employees.
Why is QuickBooks better?
Cloud accounting platforms are not exactly unheard of. But not all of them are equal. Each of them does not offer seamless use across multiple devices. And more importantly, the best recommendation for a business solution is for business owners. It has a 4.5 rating on the app store, along with more than 2 Million subscribers online. This shows that the benefits of using this application are real and millions around the world trust it to run their businesses.
Businesses are becoming more and more tech-savvy. In this age not becoming digital is no longer an option. Businesses who fail to increase productivity and keep up with the times will easily fall behind and become uncompetitive.
Hiring CSPs or Corporate Service Providers
It is still a risk to hand over your company's accounts to a freelancer. Thus to mitigate this risk you can use CSPs(Corporate Service Providers). In countries like Singapore, it is common practice to use business process outsourcing companies. These companies have qualified manpower; experience and local-law know how to be able to position your company perfectly. They can use their knowledge of local laws to decrease your liable taxes legally. Most companies hire them because it is a great combination of increased convenience with decreased risk. They are specialized in providing the same service to dozens of companies if not more. Thus they are the ideal choice to outsource your accounting needs using this cloud accounting software.
What business owners want is more free time, for themselves and their employees and themselves to be able to optimize their business. To follow the latest trends and keep updated with the latest news and developments with regards to their own business. This is truly the empowerment that this service provides. Now Business owners have one less thing to worry about. Because a professional CSP is working on their accounts, giving them real-time updates using software that is trusted by the industry. Hence QuickBooks is a boon for business owners.