Company Incorporation
Services Singapore
For every stage of your Singapore business incorporation.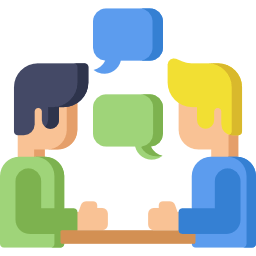 Get Your Company Incorporated Fast & Easy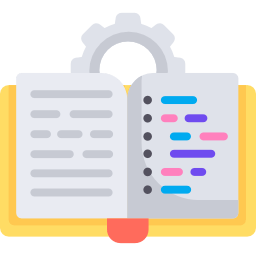 Singapore business incorporation begins here and EBOS is well known to service aspiring entrepreneurs, foreign shareholders and mid-size corporations in establishing their headquarters.
We provide online company incorporation services in Singapore, online corporate secretary (E-Signatory), cloud accountants who are professional trainers with Dashbod , Entrepryze, Financio, XERO and KYC Due Diligence for global business owners.
We guide you step by step through personalized 1 to 1 service and invites you to ProKakis Business Clinic to showcase your product and services. We believe the important of Human touch in digital business world. 
Here's What You Need For Company Incorporation Services In Singapore
✓ 1 local director who has to be a Singaporean or Singapore Permanent Resident.
✓ 1 Individual / Corporate Shareholders.
✓ $1 as Paid up Capital.
✓ 1 to 2 choices of company name.
✓ 1 to 2 principal activity.
✓ Copies of identity cards, copies of passports and proof of address for foreigners.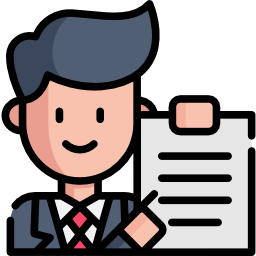 Our Singapore Business Incorporation Package

Incorporation, Corporate Secretary & Bank Opening
Get a Singapore registered company within 1 hour.  
Name checking and application 
Company Incorporation Fee 
All registration forms + KYC compliance 
Constitution + Business Profile
Digital Compliance Kit ( E-Notification of Incorporation, E-share certificates, Register book, First board minutes )
Corporate Secretary Agent – 6 Months 
Bank introduction and opening services ( For Singaporean & Singapore PR ) 
Note : All govt fee inclusive

Nominee Director
Business Migration or Setting up a new office from overseas ? EBOS is fully trained to assist your expansion into Singapore and ASEAN market.  Our vast knowledge and business connections ensure that you starts on the right track with a "Professional" local director.
From

$2,640

 per year ( Renew annually )
Security deposit of $2,000 ( The security deposit helps to cover the cost of winding the company when the company did not file Annual Return on time. ) 
Management assistance available on helping to set up the business by Professional ( Additional Cost )

Registered Address
Setting up from overseas? Use EBOS Cloud Accountants to assist you virtually.
Virutal Office :  $240 ( Renew annually )
This includes:
An address in Singapore to be used for your incorporation
Dedicated Cloud Storage for all mail to be scanned and uploaded for your review 
Save your time from junk mail and collection of letters

Optional Services
For more than 4 directors/shareholders or corporate shareholder – $50
/pax
For hard copy of incorporation certificate – $150
For Electronic copy of incorporation certificate – $50
For Company Stamp – $60
(Inclusive delivery)
Opening of bank accounts for foreigner – $500

onward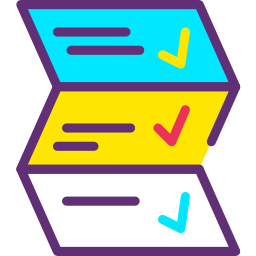 Can I Use My Existing Name For A Newly Company Incorporation In Singapore?
EBOS Cloud Accountants will provide a free consultation to understand your business structure and requirement in a smooth transition. We will guide you how to achieve the least impact to your existing business when you set up a new Company in Singapore.
Converting From Sole Proprietorship Into PTE. LTD.
A step by step guideline is as follow:

No Objection Letter
A letter known as 'No objection letter' stating that the Sole Proprietorship's owner will not object the use of the business name to be the name of the new private limited company will be required.
Incorporating a Private Limited Company
We will prepare to incorporate your company, indicating that the company is to take over the business of the sole proprietorship, as well as the effective transition date.

Transfer of Assets
After the interim approval by ACRA, all business assets and liabilities will be officially transferred to the newly incorporated private limited company. In some circumstances, you will need to engage a lawyer to prepare novation tenancy agreement and contracts. Notification to JTC will also be required for transfer of title deed. Our friendly lawyer partners will assist if you need assistance for such procedures. Transferring of assets and liabilities must be immediate as your existing sole proprietorship business must be closed within 6 months of incorporating your new private limited company based on the submission required for ACRA Filing.
What Must I Transfer When I do Company Incorporation in Singapore?
Bank Accounts – Please close your sole-proprietorships' bank accounts immediately. Open a new bank account(s) under the under the private limited company.
Net Assets – Sole-Proprietorship owner can get the latest list of assets and its net asset value to be converted as paid up company in the Private Limited Company. A resolution or agreement will be required to ensure that all items are properly recorded as the opening balance in the new company.
Trade Receivable – A letter should be send to all existing trade debtors indicating the change to Private Limited Company. You should also provide a new GIRO application form if your customer has been paying via GIRO.
Trade Payable – All creditors must be settled before the closure of the Sole-Proprietorship. Creditors will also include any fines and penalties that exists in the Sole-Proprietorship.
Service Agreement issued from the Sole-Proprietorship – A letter stating the change of business entity and business structure will be required at the earliest stage.
Contracts / Leases issued to the Sole-Proprietorship – A novation or new contract or lease will be required under the new Private Limited Company.
Licences/ permits – Licences and permits are usually not transferable to another company with a difference UEN. Hence, it is important that you obtain the necessary application form and pre-requisite documents for the submission to various government authorities.

Cessation of Sole Proprietorship
Once the above is concluded, ACRA is to be informed that you have ceased to carry on the business as Sole-Proprietorship. ACRA will review and give a final approval upon the submission such notice.
EBOS Cloud Accountants Will Assist You With Step 1 To Step 4.
Add a small fee of $100 to your existing Company Incorporation Singapore Package to complete this BIG step to your Private Limited Company Incorporation.