Employment Pass Application
With an Employment pass, you can easily travel in and out of Singapore without any hassle. EP holder can also obtain Singapore Permanent Resident.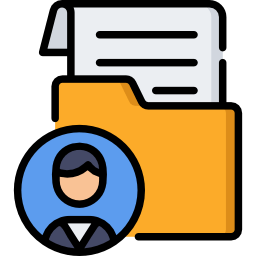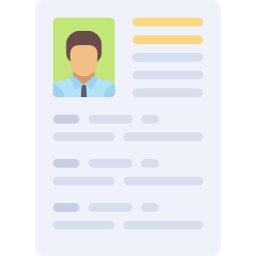 Steps to getting an Employment Pass in Singapore
A Singapore Employment Pass is a Singapore working visa issued by the Ministry of Manpower (MOM) to foreign professional employees, managers, executives and owners or directors of Singapore companies. 
Unlike Singapore's S Pass, the Ministry of Manpower has no explicit quota restrictions on issuing Employment Passes (MOM). As a result, EP applications are rather quick to complete.
Step 1 – EBOS will provide you with a complimentary in-depth analysis of your probability to obtain approval in Employment Pass Application. 
Step 2 – EBOS will obtain the supporting documents for submission to MOM. 
Step 3 – EBOS obtain In-Principle Approval (IPA) before you arrive in Singapore. 
( It takes about 3 weeks or more to process and EP application)
Step 4 – You arrive in Singapore.
Step 5 – EBOS assist to arrange for Employment Pass to be issued.
Step 6 – You register your fingerprints and photos with MOM.
Finally – Employment Pass will be send to your Registered Office by courier 
Who can apply for an Employment Pass ?
Have a job offer in Singapore.
Work in a managerial, executive or specialised job.
Earn a fixed monthly salary of at least $4,500  for fresh graduates, or 

at least 

$5,000

for those in the Financial services sector 

( older, more experienced candidates need higher salaries).
Have acceptable qualifications, usually a good university degree, professional qualifications or specialised skills.
What Are The Documents That I Need To Prepare?
A duly filled Employment Pass Application Form 8 endorsed by the employer
A personal page of the applicant's passport
Applicant's resume detailing his work experience
Testimonial or References by previous companies
Latest business profile (ACRA)
A detailed description of the services/products and its business plan of the employing company.
Applicant's detailed job description
Applicant's educational certificates.
Additional documents are required if the applicant is from:
India – transcripts and marksheets
China – verification proof for diploma and above qualifications (Education certificates certified by a notary public are not accepted as a form of verification proof)
All documents submitted must be in English. If any documents are not in English, it must be translated into English and attached with the original documents. The translation must be done by a professional translator firm, embassy or notary public.
Our Guidelines For Employment Pass
Getting An Employment Pass
Singapore Employment Pass Application is evaluated by MOM on a case-by-case basis. All approvals are based on individual merits and your contribution to Singapore economy. The main eligibility criteria are as follow for your perusal:
Age
Nationality
Salary
Key Management Roles
Responsibility
Working Experience
Sponsorship Company Industry and Background
Company's Capital Structure
Fresh graduates from good institutions must earn at least $4,500. (or at least 

$5,000

 

 for those in the Financial services sector)
Experienced management staff command a much higher salary than $4,500 will stand a better chance.
MOM does not have a list of approved qualification for employment pass application. However, the skillset provided by applicant should be unique and important to the growth of the business that is sponsoring him/her to obtain an Employment Pass.
MOM also looks at the achievement and pass track records of the applicants on a case by case-by-case basis. If the candidate has positive exposures in international news and obtained recognition, MOM would favour such application even when the candidates does not possess qualification.
Hence, having a degree does not guarantee 100% success rate.
First-time applicant is valid for up to two years. Thereafter, EP can be renewed up to three years
Permanent Resident Application
Employment Pass Holder can apply for PR in Singapore. EBOS will assist to access your suitable when you are ready to talk to us about PR application.
Successful applicants with exceptional high salary can bring in their family members.
Application can be submitted together with the Employment Pass Application. Usually, it is better to submit the application after the Employment Pass is approved.
Do It Yourself Application
If you are foreigner director in Singapore, your local director or your In-House Human Resource Manager can help to apply for an EP. Most director will find it lengthy and troublesome to go through the details because most firm will outsource their monthly payroll of less than
10 employees
to an
Accounting Services Firm
. It is not cost effective to hire a full time Human Resource Manager for less than 10 employees.
Self-Assessment Tool(SAT)
What To Do Once My Employment Pass Application Is Approved?
MOM will send an in-principle acceptance letter if the proposal is approved (IPA). The IPA will be sent to applicants via EP Online. After receiving the IPA, the candidate has six months to enter Singapore and request the EP.
To request an EP, the candidate must be in Singapore. Companies and employment agencies must provide the following information to EP Online in order to receive the pass:
Details of the candidate's passport
The candidate's current Short Term Visit Permit or immigration pass information
Residence address of the candidate in Singapore
The address to which the EP card can be delivered locally
At least one authorised recipient's contact information who can get an SMS or email alert with delivery information
Payment of S$225 is required.
Other additional documents if necessary
Once EP has been issued. The candidate can work and travel in and out of Singapore for a month after receiving the notification letter. In addition, the notification letter will mention whether the candidate's fingerprints and photo must be registered.
Candidates who have not registered in over 5 years must register their fingerprints and have their photograph taken within 2 weeks of receiving their EP. The Employment Pass Services Centre requires candidates to schedule an appointment. Candidates must bring the following documents to their appointment:
Original passport
Appointment letter
Notification letter
Documents listed in the IPA letter and notification letter
After 4 working days, you should receive your EP card
Employment Pass Application Processing Timeframe
Employment Pass applications usually take at least a week to be issued after they are submitted, based on our own experience. Depending on a variety of factors, the processing time may be much longer in some cases. Factors such as the company's operating history and size do make a difference, for obvious reasons. It is best to engage with our EP Success team today for a free consultation