Corporate Tax
Minimize you taxes with EBOS, with tax planning.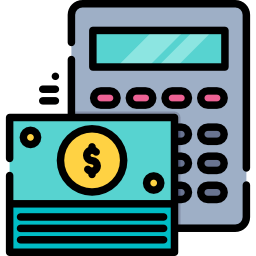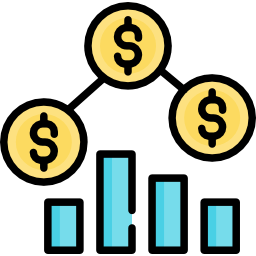 What Must Know About Corporate Tax?
File corporation tax, Singapore companies have 2 basis compliances to fulfill in every financial year. First, business owners must prepare the Financial Statement for annual ACRA filing within 6 months of the Financial Year End. Thereafter, all companies must file Corporation Tax Return by 30 November or 15 December of the following year. Inactive companies and companies in red must prepare tax report, tax schedules and form C/C-S.
Singapore has been recognized as one of the most Pro-Business Country for setting up a company. To encourage entrepreneur spirits, IRAS (Inland Revenue Authority of Singapore) has raised the annual revenue threshold for Form C-S from $1 million to $5 million. Form C-S is a much-simplified Tax Filing method and will reduce the lead time for the preparation of Corporate Tax Filing.
Companies will not be required to submit Financial Statements and Tax Computation during E-Filing. However, IRAS has the authority to request for the documents at any time.
What Is The Obligation To File Corporate Tax In Singapore?
Estimated Chargeable Income ("ECI") within 3 months of Financial Year End
Corporate Income Tax – Form C or Form C-S by 30 November of the following financial year.
What Is Estimated Chargeable Income(ECI)?
It is computed based on company taxable income after deducting tax allowance expenses. All companies are required to file their ECI on a timely basis even when the estimated ECI is zero.
How Can I File My Own Corporation Tax?
Companies can file their own Corporate Tax after the Unaudited Financial Statement fit for ACRA filing is properly prepared. Before preparing your tax computation, it is important to identify the Key Corporate Tax issues as follow.
| Type of Corporate Tax | Rate |
| --- | --- |
| Tax rate on business profits | 0 – 17% |
| Tax rate on capital gains | 0% |
| Tax rate on dividends payable to shareholders | 0% |
| Tax rate on foreign-sourced income not repatriated to Singapore | 0% |
| Tax rate on foreign-sourced income repatriated to Singapore | 0 – 17% |
Double Tax Treaty for Foreign Sourced Income Singapore has signed Double Taxation Agreement with over 80 countries. With DTA, it boosts Singapore as an international headquarter. A Singapore based company who has already paid tax for its overseas operations will be able to claim relief for the tax payment paid on foreign sourced income. Singapore Tax Residency Submitting a Certificate of Residence to the foreign country, if you bring in foreign income from a treaty country. Overseas Tax Residency  You are a tax resident of a treaty country you will have to submit to the Inland Revenue Authority of Singapore, a completed Certificate of Residence from Non-Residents (Claim for relief from Singapore Income Tax Under Avoidance of Double Taxation Agreement) that is duly certified by the tax authority of the treaty country.
What Type Corporate Tax Services
Can EBOS Help Me?
Corporate Tax Planning
Corporate Tax Computation & Schedules
Preparation and Filing of Form C or Form C/S
Replying to IRAS for any dispute