In today's fast-paced world, it would be a fool's errand to run a low-tech company. If you want a hotel booking in advance, you need a real-time online booking system. If you want to market your product you need a digital marketing strategy and campaign. If you want to compete with the best in the market, you need to learn to continuously leverage the latest technology and software.
Here's where Cloud Accounting Software comes in. It gives you the ability – you, who has zero formal training in accounting to be able to make year-end reports just by having entered the data on a monthly basis. Its essential target audience is small and micro-companies that have minimal transactions.
Why is this relevant?
First off, you no longer have to hire an accountant if your business is still small and in its early stages. That's more profit to invest and help grow your business faster.
Furthermore, it's fewer running expenses and that's one of the biggest challenges of running a startup – how to manage and plan for running expenses in advance.
Actually, you would probably be able to divide the work that 1 accountant was doing into 3-4 different teams/ team members. So now the employees get to see a more bird's eye view of the financial situations/the output of their own department.  This could act as a great motivator for each of the teams to compete with each other for performance.
And frankly, it would be professional suicide if you thought that new technological advances like these are not required. Your competitors will soon adopt this and unless you want to be left behind, you will have to go for a cloud accounting solution/Automated accounting solution.
Now that we know it's important and useful, how do we choose the best cloud accounting software for ourselves?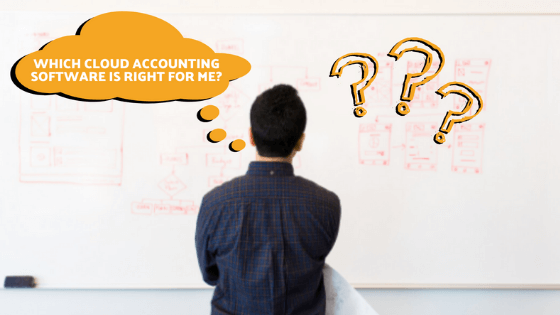 Here's a couple of things we should consider:
Does the company have relevant experience in this domain?
How long has the company been around? And what is their reputation in the marketplace?
How long has this particular software been around and can they name some examples of people/companies using this professionally?
Is it user-friendly?
Is the price of the software/solution low enough to provide a good return on investment?
How reliable is the software? (does it have a lot of bugs/errors which will slow you down)
How is the customer service of the solution provider? Sometimes you might even consider picking the 2nd best option with respect to technical aspects.        Because that company has exceptional after-sales service.
Is the company fairly stable or do they have a lot of attrition? It would not be a good idea to give your company's financial details to an Accounting Software Company that has a high turnover rate. – turnover decreases continuity so you do not get the best experience that a skilled person would have been able to deliver.
Is it really necessary to have the system online and make sure all the required, important data is easily available before I turn off the data? Cloud versus offline solution needs to be considered.
It should be able to hide/show inventory and purchase orders and incorporate their costs into the monthly report etc.
The solutions should have multiple layers of access to ensure the privacy of our guests and that nobody irrelevant is looking at or editing critical data.
Furthermore, before deciding on the software, you should make sure that in case there are some add-ons and maybe some one-time fees, etc. you know about them beforehand. And you are aware of the price of each add-on. Also, you should ideally have enough cash that even if we go into a minor loss for a couple of months, and we have to pay for all of the add-ons, even then we can sustain the basic costs of running our business for a few months at the very least.
Thus, if we can find software that meets all of these demands, it might be a perfect software. Since that is not possible you might have to compromise on a few things and choose the best solution by restructuring your process flow.
Hence, it is important to have three months of the transition period to fully migrate into the new software. Getting an accountant who is well versed in Cloud Accounting Technology will ensure that you choose the right software to serves your company's needs.