Checklist
on setting
up a Company in
singapore
Setting up a business in Singapore is an exciting prospect full of hope and good wishes for the opportunities to come. Let EBOS break it down into the key steps and resources that you need to get your new business up and running.

SETTING UP A BUSINESS IN

SINGAPORE
3 Stages to Set Up Your Business in Singapore: 
Company name registration and approval 
Submission of company's registration documents 
Opening a bank account 
The First Step
You will need to compile all the necessary documents and submit them to the Accounting and Corporate Regulatory Authority (ACRA). All submission is done online.
When setting up a company, ACRA is a government body that will oversee all company registrations in Singapore. Upon submission, the government would assess your business setup and determine if your company aligns with its rules and regulations before approving them. 
Moving On, Your Business Name 
This is the initial stage and one of the most important steps to setting up your business in Singapore. You must pick and decide on a company name that is unique and distinct from other businesses in the city. You can ease your search with ACRA's search feature so you can double-check and avoid duplication with your company's name. Otherwise, ACRA will not allow you to proceed to the next steps. 
Once you have settled on a name, submit the name application electronically via BizFile+. The name approval fee will cost SGD$15 and will usually take up to a day to get approved. Once ACRA approves your business name, you will have up to 120 days to submit the necessary registration documents for your business. 
Prepare Your Business Registration Documents 
Next, you will need to prepare a list of documents under ACRA's requirements. Depending on the type of business you're running in Singapore, here are the general documents you will need to assemble for registration. 
The company's constitution
Description of business operations or activities 
Signed consent forms for each director 
Signed consent form from the company's secretary 
Identification and address details for each shareholder
Business address (P.O. Box address is not allowed) 
Paid-up capital information 
Once these documents are ready, you can upload them on BizFile+ for approval. The registration application fee will cost SGD$300 and will take anywhere between 3 business days or more. You possibly may need to add additional documents based on ACRA's requirements. 
Open a Bank Account in Singapore
You will receive an update of your company's status via the BizFile+ portal if your company's registration has been approved or not. If successful, you will receive two important documents that you will need to show when opening a bank account. This includes: 
Original email notification of business incorporation 
Latest business profile 
Additional documents may include: 
Account application 
Copy of ID (Singapore citizen, PR, EP/EntrePass) 
Minimum deposit (amount differs from each bank) 
Also, you can choose to open an account at any banks, whether it is local or international. However, it's always better to open a bank account locally where your business is set up. If you are a foreigner, you will have to bring along a partner who is a Singaporean or a PR holder since it is mandatory. 
Which Company Type Suits Your Business?
Before you start applying, it's also best for you to decide which company type suits your business in Singapore such as sole proprietorship, private limited company, and limited liability partnership. For foreigners, you are only eligible to apply for a private limited company. It is also compulsory for you to hire a local director who is a Singaporean citizen, PR, or under the Employment Pass when setting up your business in Singapore. 
WHAT TO DO BEFORE

SETTING UP YOUR BUSINESS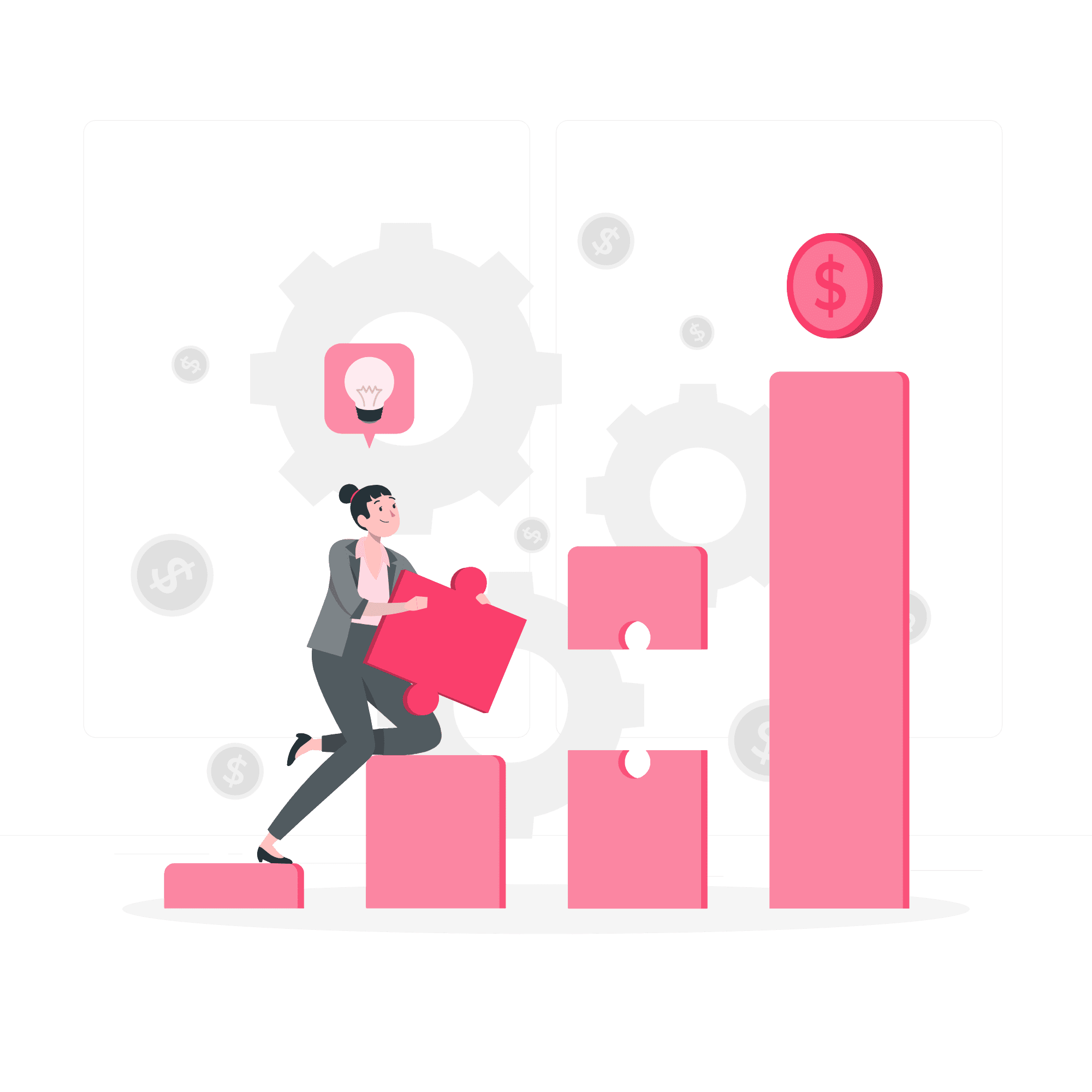 Market Research
New Ideas, New Product, New Services. Do market research to understand the pain points of your targeted audience. Networking, LinkedIn, Facebook groups are some good sources for your research. Find your strengths and weaknesses.
Budgeting
Start off by listing the expenses for the 1st 12 months. Determine your fixed costs and variable cost is important before setting up business. This helps you to identify which cost can be reduced and the amount of working capital needed.
Selling Method
The rise of digital technology and Covid-19 has affected the way you provide services and products to your clients. SaaS model, food delivery apps, grabs, Oddle, and e-commerce's apps, Shopify, Lazada change the way how we take orders and receive income.
Digital Marketing
Digital marketing is a valuable asset to your business's growth and helps you establish an authoritative online presence even when you have just started your business. You will have a fighting chance against bigger corporations.
SETTING UP A BUSINESS IN

SINGAPORE
Incorporation
Personalised 1-to-1 service to set up your company within 24 hours by EBOS Cloud Accountants.
Corporate Secretary
6 months complimentary company secretarial services with EBOS when you incorporate with us.
Nominee Directors
You need a local director who is a citizen or permanent resident of Singapore to set up a company.
Intellectual Property
Led by our legal expert partner, your trademark will be done in the most efficient way.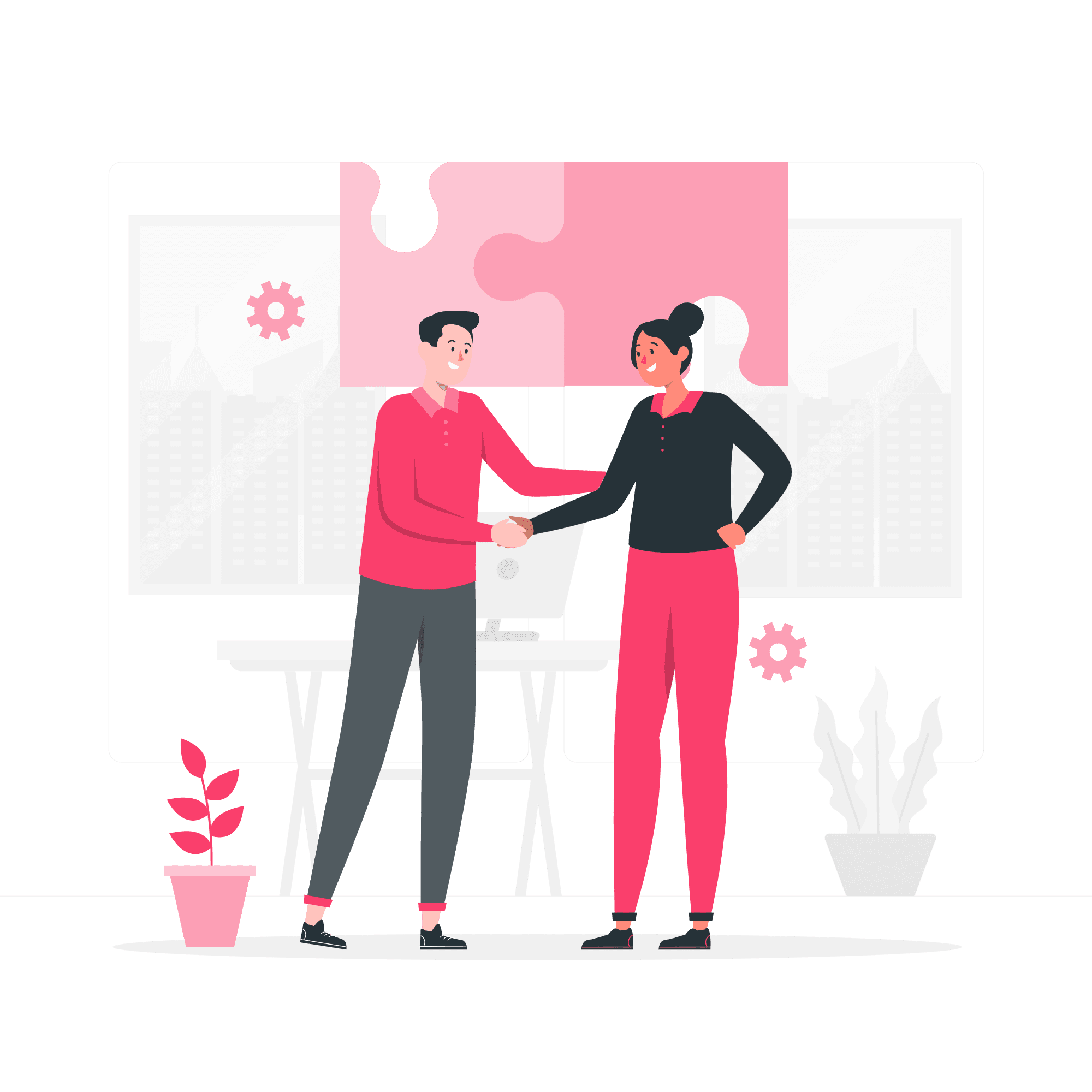 Registered Office
Unlimited scanning of letters to your Dropbox/email when you start using our address as your registered office.
Relocation to Asia
The global economy still shows no signs of significant recovery but Singapore is still a gateway to Asia.
Hiring Manpower
Human capital is an asset to advance your business goals. Find out your next step.
Employment Pass
With an Employment pass, you can easily travel in and out of Singapore without any hassle.
WHY SINGAPORE IS THE TOP CHOICE FOR

BUSINESS?
Low Tax  Rate
Start-up Companies Tax exemption for setting up a company.
Non-Start Up Companies Corporate tax rate at 17%.
Tax Rebate will be extended to YA 2019 at 20% of the corporate tax payable, subject to a cap of $10,000.
Usually,

 

corporate taxes

 

for incorporation companies are only 8.5% up to S$300K profits due to very attractive tax rebates for start-up companies.
No capital gain, dividend or estate/inheritance taxes in Singapore.
Political Stable & Secured Environment
Singapore provides a politically stable environment to entrepreneurs to setting up a business in Singapore.
Entrepreneurs will find ease of setting up business within 24 hours. As a regional business centre in Asia, it is one of the best choices to have a headquarter in Singapore.
Free Trade Agreement
Robust Trade Eco-System Singapore has established 76 DTAs (Double Taxation Agreements) and 20 FTAs (Free Trade Agreements).
Strong Intellectual Property Law
Protection for your ideas and innovations is easy and straightforward at $1,200 onward before or after setting up a business
Easier Access to Capital
Capital funding is easy with multiple banks providing SME loans that are supported by the government. Crowd funding, venture capital and various legitimate financing facilities are readily available to aid entrepreneurs.
WHAT ARE THE TYPES OF

COMPANY?
SINGAPORE EXEMPTED PRIVATE COMPANY LIMITED BY SHARE (EPC)
PRIVATE COMPANY LIMITED BY SHARES (PC)
PUBLIC COMPANY LIMITED BY SHARES
A company limited by Singapore is a separate legal entity for overseas business owner who want minimal cost to set up business.
A separate legal entity with a corporate shareholder.
It can be listed on a stock exchange and raise capital by issuing shares and debentures.
A company limited by Singapore is a separate legal entity for overseas business owner who want minimal cost to set up business.
Great for company who would set up a subsidiary and benefits for reduced corporate rate for 1st 3 years.
Great for company actively looking for investors.
Unable to have more than 20 members.
Unable to obtain additional by issuing shareholder to more than 50 members.
Auditor must be appointed within 3 months and auditor must be prepared within 6 months of Financial Year End.
SETTING UP A COMPANY IN

SINGAPORE
Why setting up a Private Limited Company in Singapore is better?
Pte. Ltd. has a separate legal status from that of its shareholders. Shareholders have limited liability for the debts and losses of the company. Shareholders need not have to be the directors and shareholders can employ directors to manage the company.
Why setting up a Private Limited company is good for your overall Tax Planning?
A Private Limited company is also an entity that enjoys special tax exemptions and rebates every year from Singapore Government. During Singapore budget that happens on every February of the year, entrepreneurs are excited to await for tax incentives scheme. For example, the first S$100,000 of taxable income is exempt from taxes and effective tax rates can be as low as 5.6% on taxable income of up to S$300,000.
Can I transfer the ownership of the business when I leave Singapore?
Ownership of a company can be transferred and additional shareholders can be appointed at anytime when you incorporate a Pte. Ltd.
Can a foreigner set up a business in Singapore? You, as a foreign individual can set up a business with the help of a Registered Filing Agent. Your task is simplified as Licenced Singapore Corporate Secretary will have the knowledge and ability to set up the company when you are not in Singapore
What does a foreigner need to set up a company in Singapore?
Only ordinarily resident of Singapore. Singaporeans, Permanent Residents, and EntrePass holders are eligible to act a local director. The local director will also assist you with Corp Pass administrative so that you can access to all government linked website to set up the operation in breeze.
Can I use a P.O. Box for my local address?
A local Singapore address (not P.O. box) must be provided as the registered address of the company. The registered address can be either a commercial or residential address. Under the HDB's Home Office Scheme, individuals may also use their residential address as the business address subject to prior approval from HDB. The registered office in Singapore must be both operational and accessible during normal office hours.
What can I do if I do not have an address?
Every Singaporean company must have a registered address. There are companies that provide virtual office and mailing services. You might even get hot desks.
How fast can I have my bank account once I have set up the company?
It can be as fast as the day itself because EBOS works with digital bank and local bank. Local banks will take around 3 to 4 weeks while digital bank will be speedy in processing your requirement. We encourage companies to have 2 banks set up for a speedy and smooth operation.
Is there any Singapore Government grant available for companies?
Singapore government is one of the few countries that provides a lot of subsidy and grants to new and mature companies. Find out the Singapore Government Grant here while setting up a company in Singapore.
EBOS GUIDES

YOU EVERY STEP OF THE WAY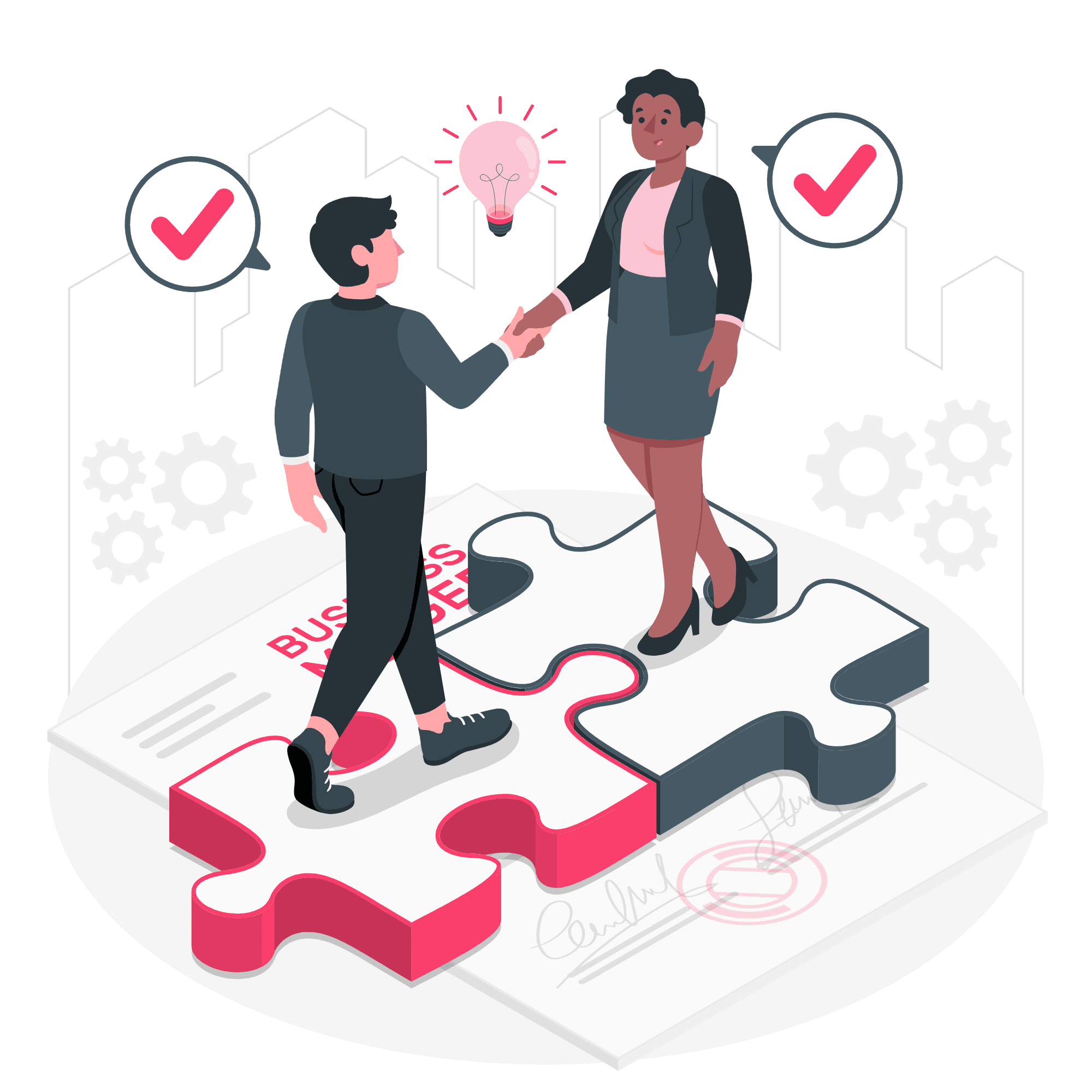 ✓ Expert bespoke advice in setting up Business
✓ Online Incorporation completed within 1 hour
✓ Dedicated cloud storage to corporate secretary files
✓ Remote setting up for your bank account from overseas