Price & Service Fee
Check our affordable price & fee for our services.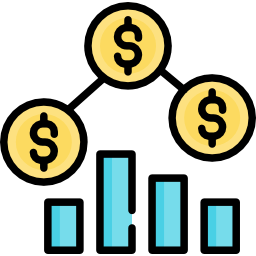 Online Corporate Secretary

Online Corporate Secretary
✓ ACRA Compliance alert & reminders
✓ Maintenance of Statutory Books
✓ 1 Annual General Meeting & 1 Annual Return Filing with ACRA (Worth $200)
✓ Director Resolution for Annual Director Fee 
✓ 1 year Company Secretary (Worth $300)
✓ Unlimited signing of documents by Corporate Secretary (Worth $300)
✓ Update in member's particulars such as passport number (Only valid for work that does not require any board resolutions)
✓ Member Fee for ad-hoc corporate secretarial work
12 Months At $350 ( Inclusive of $60 ACRA government Filing Fee ) 

Add Ons
AML REGULATIONS
All additional of new directors and shareholders come with KYC Due Diligence services that guard your organization against white-collar crime including money laundering and fraud helping you to meet your compliance issue against money laundering and terrorism financing.
By incorporating KYC Due Diligence in the strategic plan, Companies who are actively seeking to attract investors will be fully assured that the paperwork and corporate governance of the company will perform to the best standard.
For more information, please chat with us online.
All fees chargeable are net without any Disbursements fee and GST. Bulk discounts will be given for multiple add-on requests. A discount will be given to existing customers.

✓ Common seal – $50

✓ Company stamp – $22

✓ AGM and Annual Filing Services – $240

✓ Change of Company Name – $150

✓ Change of directors / auditors / officers – $100

✓ Change of Business Activities – $100

✓ Change of Registered Address – $100

✓ Transfer of Share – $150

✓ Issue of Shares – $150

✓ Sales & Purchase Agreement for Merger & Acquisition – $350

Nominee Director
✓ Reputable and Trustworthy Director
✓ Nominee Director Agreement, including non-disclosure clause
✓ Managing your Singapore operation (Subject to case by case basis)
✓ Singapore Long Term Business/Work and Stay Visa
✓ Application of Relevant Employment Passes
From $220/month ( 1 year renewable contract ) 
Plus $2,000 Refundable Security Deposit

Registered Office
✓ Our helpful cloud accountants will provide unlimited scanning of documents to Cloud Storage
✓ Dedicated Cloud Storage for all your mail to be view via Smartphone
✓ Should you need local mailing service, it will only be
$3
per mailing which includes local stamp and envelope
✓ Free scanning of documents
At $20/month  (Just 66 cents per day)

Intellectual Property
✓ 1 Trademark in 1 Class
✓ Basic Trademark Searches Limited to Selected Class
✓ Advice on Trademark Registrability
✓ Includes 
$341
 IPOS filing fee
✓ Comprehensive Pre-Filing Search
✓ Responses to IPOS objections are charged at an hourly rate
✓ Pre-Filing Consultancy
At $1200