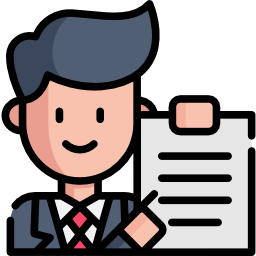 Business Visa
Relocating To Singapore
Foreigners who wishes to migrate their businesses and family members to Singapore will require the services of an Immigration Specialist.
In EBOS, our team of specialists are here to help make it happen so that business migration can be transited seamlessly.
Meticulous planning and feasibility market studies are the winning formula to materialise their business expansion plan in Singapore.
EntrePass
With Singapore being a business-friendly country, high-end industries such as innovative technology creation, application and R&D-intensive enterprises are welcomed by Singapore government. If your business falls into this category, you can obtain an Entrepass as your Business Visa in Singapore.

Criteria for EntrePass
For Entrepreneurs 
Track record in managing a business successfully
Official recognition by national bodies, media publications or credible industrial organisations for your professional, business or entrepreneurial achievements
Received funding of a minimum of S$100,000 by venture capitalists or angel investors
For Innovators
Hold an Intellectual Property which deliver a competitive advantage against your competitors
Research collaboration with recognized institutions such as A*STAR
An incubator at a government-approved incubator or accelerator

Compulsory Business Plan
Applicant profile
Qualification
Roles in Societies or Organisations
Business Profiles such as product and services
Market Analysis
Supporting documents such as IP and agreements
Existing business financial statement
Implementations Business Plan
Profile of management team
Operations plan
3 Years Financial forecast
If you are a foreigner and wants high success rate, please contact EBOS Cloud Accountant. We will provide you with a suitable solution even when you cannot get an Entrepass.
EBOS builds a team to support your venture into Singapore, the gate to ASEAN.
Our Business Visa Team
Incorporation Specialist
Business Specialist such as F & B, FinTech and Investment Holding, Enrichment School etc
Commercial Property Specialist
Residential Specialist
Human Resource Specialist
Intellectual Property Specialist
Commercial Lawyer
And More….
Unlike any other firms, EBOS holds your hand together to ensure that you will successfully set up a business and bring your family to Singapore.